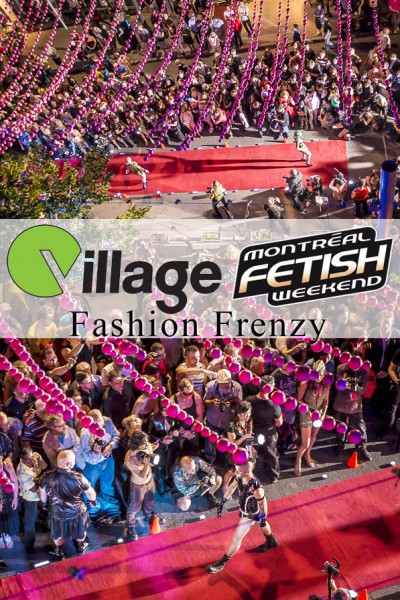 LES GARÇONS SCULPTEURS
Les Garçons Sculpteurs is the official Montreal Fetish Weekend hair saloon and hair stylists our FASHION FRENZY fashion show! Please be sure to visit them for a special trim and styling!
PATRICE CATANZARO
http://www.patricecatanzaro.com/
Established in France more than 30 years ago, Patrice CATANZARO imagines, designs, creates and invents collections of sexy clothes and refined for HER and HIM that light up the night world.
With a guardian's expertise, the troublemaker of the fetish fashion has chosen to manufacture its creations in France promoting the quality and traceability of its products. Demonstrating great creativity, the brand Patrice Catanzaro has several collections launch every year with lavish designs responding to the very code of seduction of its clientele.
Patrice Catanzaro takes an incredible pleasure to sublimate the body by playing with materials that are is own such as latex, wetlook, vinyl, latex, lycra with the charm and the transparency of the net. Patrice Catanzaro is an iconic brand in the fetish universe. A sexy Chic to the International fame! View the video of their 2016 fashion show.
MODELS:
Meleesa :
Olga
IL BOLERO
Montreal's Original Fetish Emporium, established in Montreal in 1991, IL Bolero remains a temple of avant-garde fetish fashion, toys and accessories for the connaisseur as well as those who are taking their very step in the fetish and S/M scene. Their fabulous pvc wear is top fitting and, year after year, they keep dazzling with new ultra-stylish fashion show pieces.
Don't miss-out on this legendary designer's first ever street fashion show participation! View the video of their 2016 25th anniversary fashion show.
MODELS:
Frederick S
Jean-Francois
Janie D
Claudie
Sebastien
Janna Storm
Joanie. D
EXXESS LATEX
From the USA, they love latex. Pure and simple. The only thing more amazing then this lovely material is its limitless possibilities.  We enjoy sharing our unique view with what we build. From a simple accessory,  you can wear in your everyday life,  to creating a complete alter ego for you, every piece is your own personal work of art.
Augmented with designs by Mistress Irony and Catasta Charisma, their unique vision is to craft sparking creations and inspiring the imagination. A new way to let art speak for you and about you. They offer more color options then you ever even dream of. From beautiful sheet latex from around the world to our very own custom blended natural latex sheeting. View the video of their 2016 fashion show.
MODELS:
Skylar
Sumi Shan
PHOENIX LATEX
https://www.facebook.com/PhoenixLatex/
From USA, Phoenix Latex is focused on creating unique, beautiful, quality latex clothing for everyone. Founded upon the belief that latex can look beautiful on all figures,we overcome the stereotype that latex looks best only on fashion models. Believing that Everyone can not only wear latex, but that all body shapes deserve stunning clothing designed with them in mind.
Offering a unique finishing process that turns static prone, difficult to put on latex into an almost satin like material. This process eliminates the need for lube in both ease of dressing and shine. The elimination of silicone lube means you can now dance with the sexy man in leather without the fear of destroying his pants.Eliminating all fear of greasy trails and ruined furniture resulting in ease of mind for the wearer. Click here to view their 2016 fashion show!
MODELS:
MUA : Ashley Gaty-Nadeau
MUA : Carol Basserman
CHEEKY LATEX
Mistress Grimm and her extraordinary CHEEKY LADIES will dazzle you as well as create timeless moments through the essential expression of joy, passion and empowerment.
Her complete line of latex wear, bras, collars, skirts, riding pants and jacket and unique custom hoods is available online or direct one-on-one custom-designs. View the video of their 2016 fashion performance
MODELS:
MUA : Samsara Brown