HÔTEL ZÉRO1 : PARTNER OF THE FETISH WEEKEND
HÔTEL ZÉRO1 HAS 5 ROOMS THAT BECAME AVAILABLE FOR VIP PASS HOLDERS OR VIP STANDBY AT HOTEL PURCHASERS
Contact event producer Eric Paradis at eric@ftishweekend.com to obtain our $229 per night reduced rate (3 nights minimum stay)
OFFICIAL HOST PARTNER HOTEL
HÔTEL ZERO1 hosts the official AFTER-PARTIES, WORKSHOPS, COCKTAILS as well as Sunday's all-out LATEXTACY Ultra-Play Party on 3 floor levels!
1 Bd René-Lévesque East, Montréal, QC H2X 3Z6
VIP PRIORITY REDUCED RATES
VIP attendees will receive by email a private reduced rate reservation portal link upon confirmation of your VIP pass purchase.
A WARM WELCOME
Goddess Kaleidos and her WELCOME TEAM is available to answer your questions and inform you of the daily activities while Antonia's team insures proper delivery of your VIP passes.
HÔTEL ZERO1 is a LGBTQ+ alternative lifestyle friendly establishment. A warm and curteous welcome awaits you.
DAYTIME OUTINGS
Daytime outings depart from the hotel's lobby: photo walk, kinky picnic, bubble tea in Chinatown, Old Montreal and Quartier des Spectacle walkabouts as well as IL BOLERO in-store happenings.
PLEASURE ZONES
The lobby's chill and social ATRIUM
The Mobile Fetish Secret basement PLAY LOUNGE
The 5th floor KINKY TERRACE
TAKE IT TO THE NEXT LEVEL
Connect and make life last friendships with the added convenience of being able to continue the party in the privacy of your hotel room.
CONVENIENCE
Hotel rooms feature kitchenettes and a full size IGA convenience store is conveniently located a mere 5 minutes walk from the hotel.
SHARE A ROOM
A FETLIFE hotel group was created for those who wish to share a room.
ENJOY THE FULL FETISH WEEKEND EXPERIENCE!
Ideally located right in central downtown Montreal, you are also right in the heart of Montreal's fabulous Quartier des Spectacles entertainment district with its festive vibrant energy. The area features fun and leisurely installations and spaces. Mere steps from the hotel, it is perfect to chill and enjoy.
HOTEL ZÉRO1 is also located nearby pedestrian areas with many nearby restaurants and walking distance access to the Old Port District and its beautiful walking esplanade, the Old
Montreal touristic Chinatown areas. This whole area becomes offers a photographer's paradise with many fantastic spots ideal to create memorable photo sets!
THE HOTEL PLAY LOUNGE
The MOBILE SECRET FETISH Play Lounge will be accessible during the after-parties and Sunday Latextacy Play Party but can also be booked upon demand for private play or photo sessions!
THE HOTEL RESTAURANT
⦁ Great moments and delicious food await you at the hotel restaurant as Karl and his team, Mara, Shaun & Mike offer you a curtous welcome as well as extended breakfast and dinner hours.
⦁ The hotel Restaurant will also host a VIP Dinner and welcome cocktail starting at 7pm on Thursday. There will also be fun cocktail hours every night with a special bar service for Sunday's Latextacy hotel take-over play party.
⦁ We close the celebrations in beauty with a Monday morning VIP brunch.
FOODLAB : THE OFFICIAL FETISH WEEKEND TERRACE
: FOODLAB 1201 St Laurent Blvd, Montreal H2X 1K4
⦁ Locatd a mere minute's walk from Hôtel Zéro1, FOODLAB offers a 15% rebate to all Montreal Fetish Weekend pass holders (VIP & Trio)  applicable at the rootop restaurant and ground floor café
FoodLab offers a fantastic rooftop terrace, indoor and outdoor dining available with friendly staff. The kitchen and terrace will be open Wednesday to Saturday between 5 and 10pm.
Contact manager Rocco Chouinard (438) 345-8849 if you have questions or wish to make dinner reservations.
LE CENTRAL, GROCERY STORE AND PARKING
⦁ Walking around the Montreal Fetish Weekend host HÔTEL ZÉRO1 you will discover plenty of nice restaurants at LE CENTRAL.
Located right across from Hôtel Zéro1 in Carré St-Laurent, Le Central offers a wide variety of delicious foods and beverages as well as plenty of seated areas to chill with plenty of good vibes. SEE THE VIDEO
Le Central is open 11am to 10pm with extended hours to 11pm on the Friday and Saturday. Official address is 30 St Catherine street west.
You can also park your car indoor via Clark street ( north from René Levesque boulevard. They offer an advantageous $10 night parking rate!
⦁    A COUCHE TARD convenience store is located within the hotel's building and a nearby IGA GROCERY STORE is located 5 minute walking distance west on the ground floor of Complexe Desjardins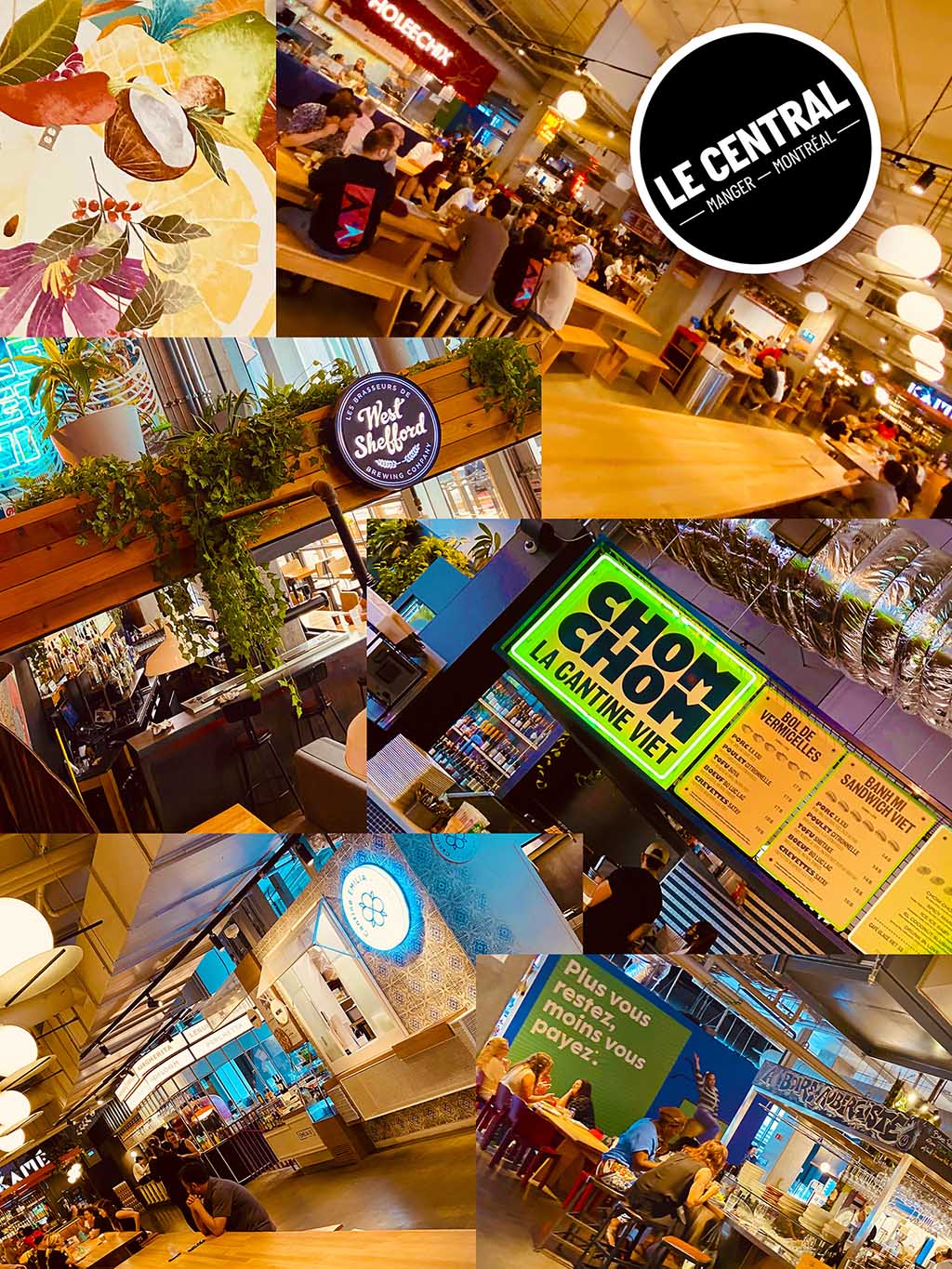 HOTEL RULES OF CONDUCT
⦁    Relocating an event such as ours is not an easy affair and we are therefore grateful for HOTEL ZERO1's warm welcome and hospitality.
⦁    We ask you to follow basic rules of civility.
⦁    No nudity or improper conduct will be tolerated.
⦁    No alcohol consumption is allowed at the MOBILE SECRET FETISH Play Lounge downstairs.
⦁    The WORKSHOPS will be held at the hotel's basement play lounge and second floor "Secret" room.
⦁    A superb terrace is accessible on the hotel's fifth floor.
HOTEL CHROME
215 René-Levesque Blvd. East, Montreal  H2X 1N7
1.514.393.3388 / 1.800.668.3872
Hotel Chrome offers à lower price point and is located a mere 2 minute walk east of the Hôtel Zéro1. You will still be able to enjoy all the in-hotel activities at the Zéro1!
HÔTEL FAUBOURG MONTRÉAL
155 René-Levesque Blvd. East, Montreal H2X 3Z8
1.866.398.7100 / 1.514.448.7100
HAMPTON INN BY HILTON DOWNTOWN MONTREAL
985 St-Laurent Blvd., Montreal H2Z 1J4
1.514.370.7777 / 1.800.426.7866